Riverboat Discovery in Fairbanks
Sep 02, 2023
One of our best Alaska excursions was one that we didn't think would be such a hit. We took the Riverboat Discovery tour out of Fairbanks on the Chena River, and it was incredible. The narrator on the boat was knowledgable and funny, the boat was comfortable, but what made it so memorable was the types of stops it made, and the incredible interaction between the boat and the people on the river banks for each stop. Before we even started, a local pilot demonstrated a takeoff and landing with a seaplane that came directly over the riverboat, while maintaining a communication channel between the plane and the boat that was extremely clear and chatty. We always appreciate a good fly-by, and it was great to hear the pilot at the same time.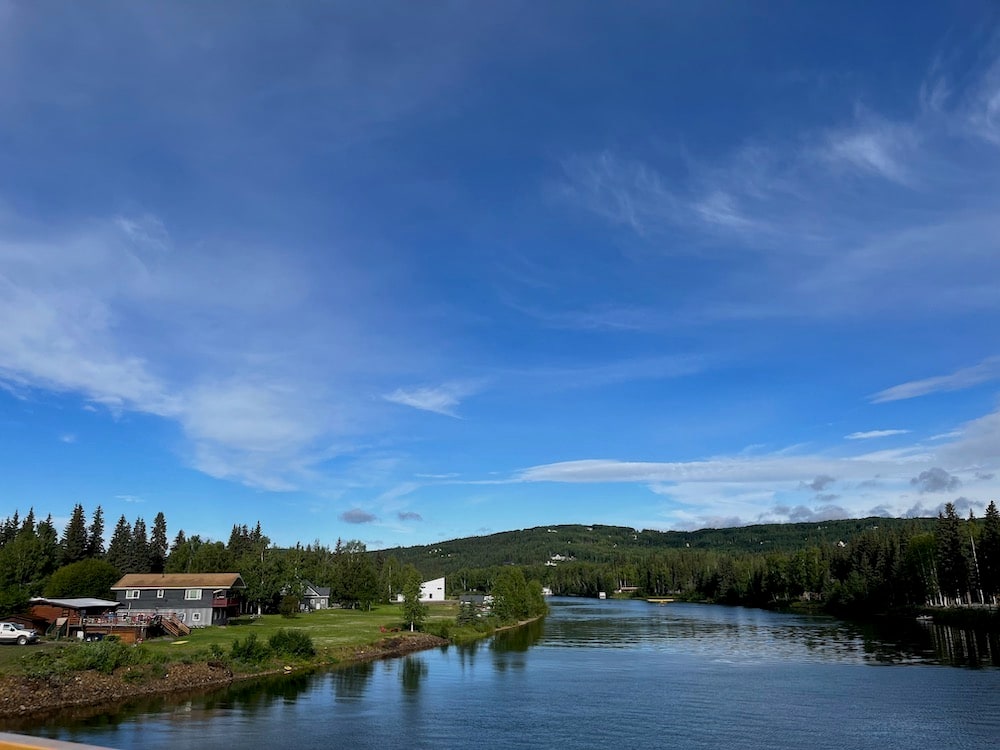 Next up was a stop next to Iditarod legend Susan Butcher's home and Trail Breaker Kennel, where Susan's daughter Tekla told us about raising and training the puppies, who ran around freely on the bank by the river. Then she showed us a pack of adult dogs being hitched up to a sled for a quick trip around the property. The dogs' enthusiasm was infectious as it was clear that they were excited about being sent to work, and could hardly wait to take off with the sled. When they returned after a brief circuit of the property, they were released for their reward - a joyful plunge into the river to cool off.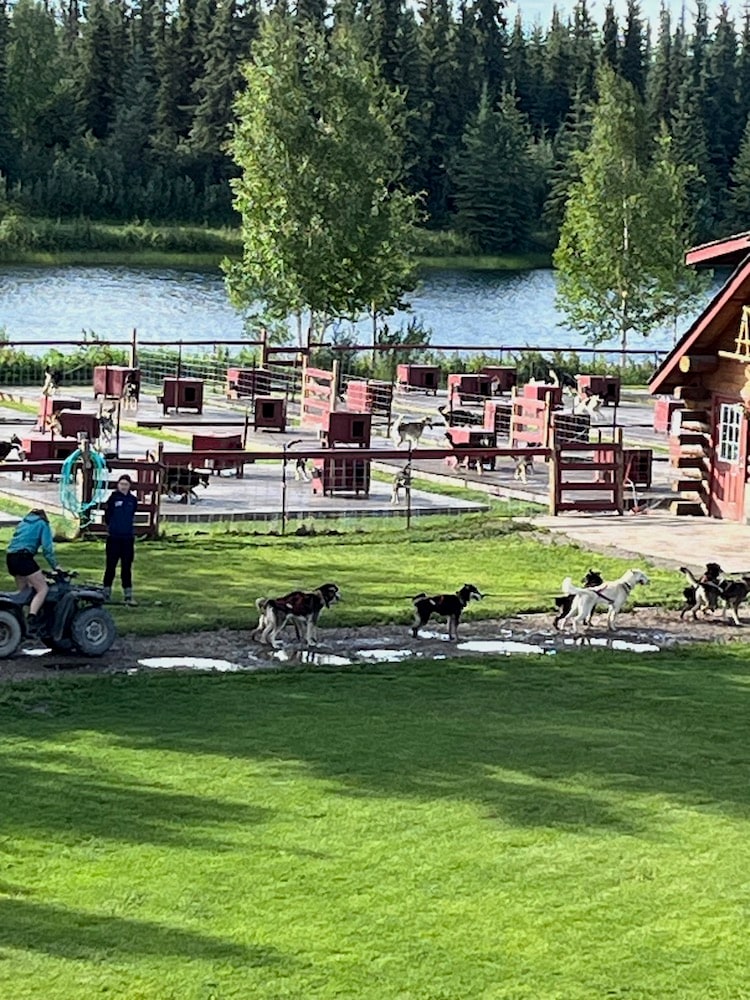 After that, we powered down the river towards an Athabaskan village. Initially we stopped on the banks of the river while a very skilled young woman demonstrated the native practices of preparing fish for the smokehouse. Later we docked at that village, and were able to hear more about Athabaskan ceremonies and clothing, and visit their herd of reindeer and their dogs in training.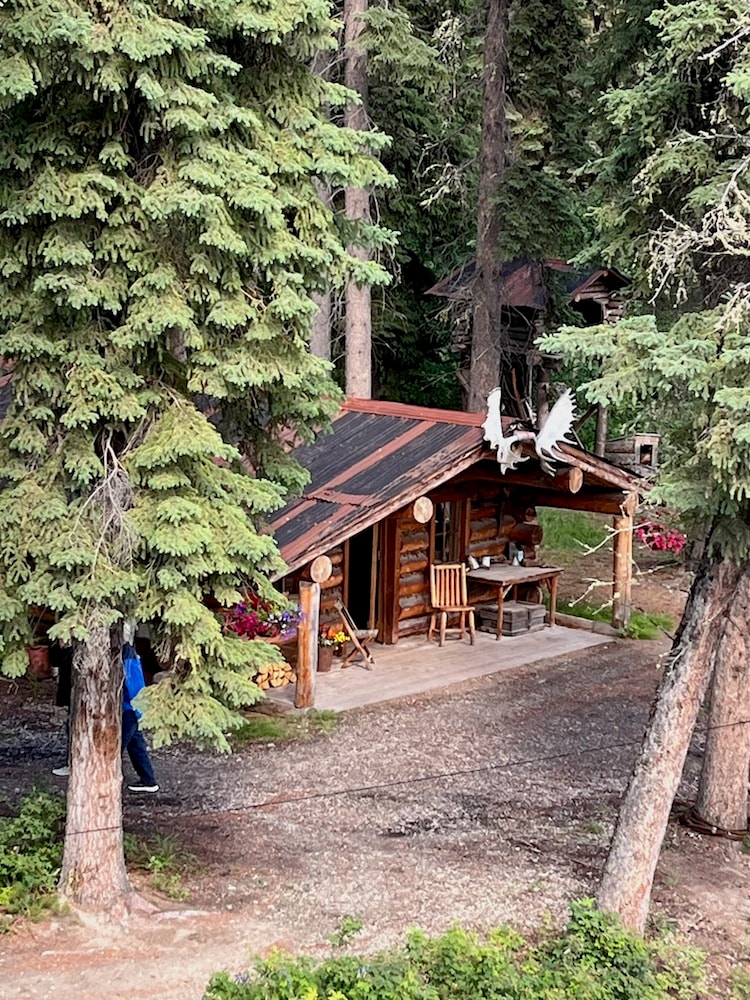 The trip back to the dock included a complementary serving of the local canned salmon, on crackers, and then a family-style lunch was offered after we disembarked. We expected this excursion to be a pretty bland riverboat ride, and it was exceptional. The friendly relationship between the riverboat crew and the people running the various stops along the way highlighted the spirit of community, and the quality of each of the stops, what we learned, and what we were able to see, was way above our expectations. On the way back, the now elderly widow of the gentleman who started the Riverboat business came out to the river's edge to wave to the boat as it went past. The mutual affection was tangible. Definitely recommend!