Reno Air Races
Feb 01, 2023
We love airplanes, and flying. In 2011 and 2012, Bill got the chance to be a pylon judge at the Reno Air Races in Nevada. He was able to get some amazing shots from the pylons of the racers in mid-air. Here is Rare Bear - a highly modified Grumman F8F Bearcat that had been a reclaimed wreck and became the fastest piston-powered, propeller-driven aircraft in the world.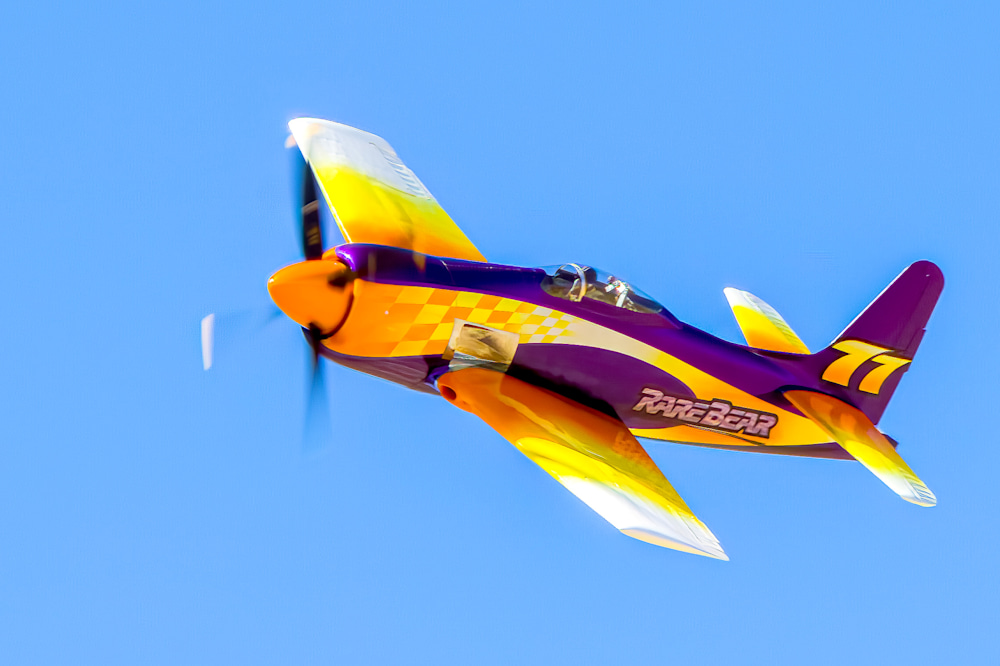 Rare Bear wasn't the only amazing aircraft at the Reno Air Races. There were also P-51 Mustangs, F4U Corsairs, and other F8F Bearcats that William was able to capture. Each of these planes has a unique history and story, including the tragic crash of The Galloping Ghost at the Air Races in 2012. Precious Metal, for example, has flown in the Reno Air Races since 1988. Sadly, in its first qualifying flight, it suffered an engine failure, crash landed, and had to be repaired, not showing back up in Reno until 1995, and it wasn't until 2013 that Precious Metal placed in the races.
Check out the Aviation photo gallery for more images.